The theme chosen by the gallery for the Parcours Bijoux, a Parisian event in the fall of 2020, is a plea to save the oceans.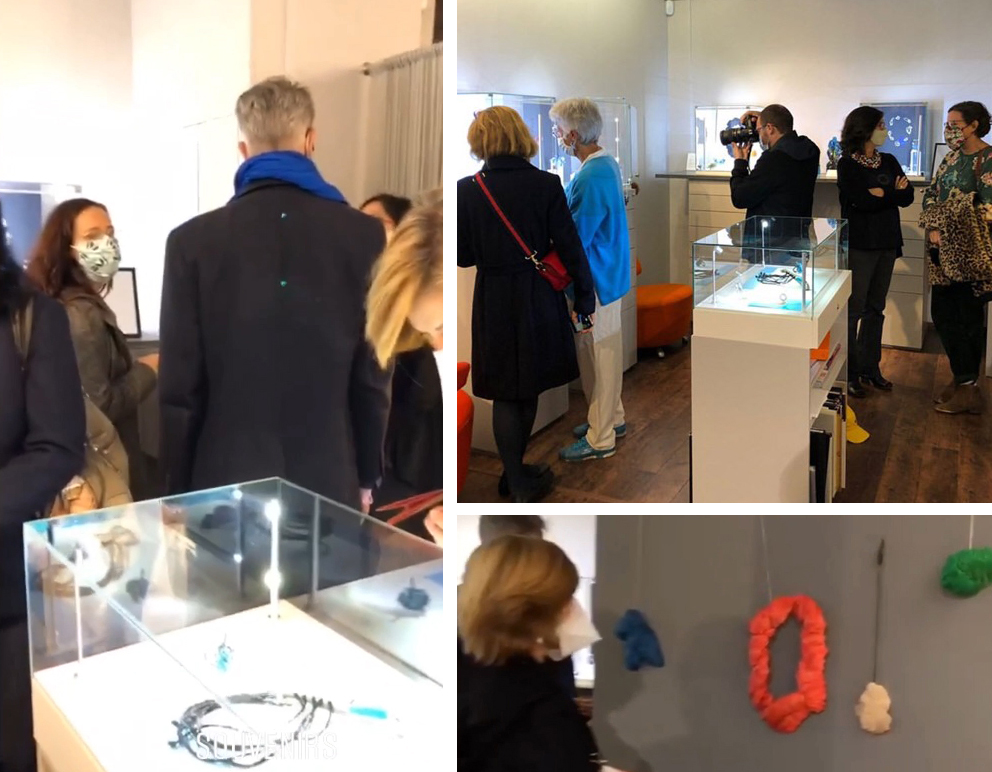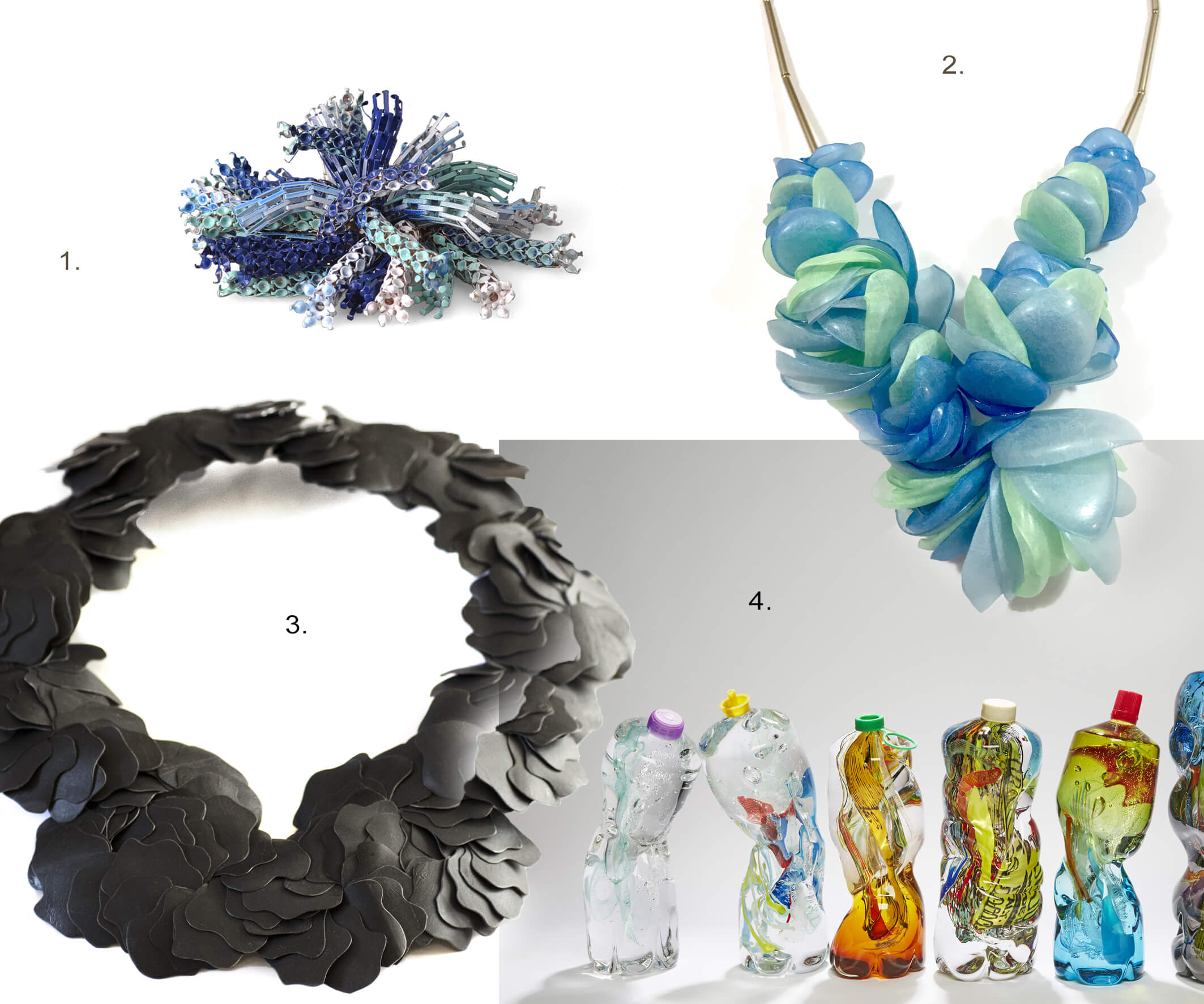 Légendes :
1.Broche Anémone bleue, Aisegul TELLI, laiton plaqué or, argent, acier ; 2. Collier Nature 5, Fabiana GADANO, pétales de bouteilles plastique recyclées (PET) et laiton plaqué or ; 3. Collier-Big Black Fossil I, Karin ROY ANDERSSON, plastique recyclé (pots de fleurs), fil, argent, acier ; 4. Sculpture, « 7 degrés de dégradation », Louis THOMPSON/Sophie THOMAS, verre recyclé soufflé à inclusions de plastique trouvé à Kamilo Beach (Hawaï).
Designers from Sweden, Argentina, the United Kingdom and Turkey are raising awareness of the dangers facing the oceans by combining precious metals with recycled plastics. They deliver a magnificent plea in favour of the circular economy and respect for the environment. Joined by 8 French contemporary jewellery designers who have been challenged by this theme,Exhibition will bring together more than a hundred works at the Galerie Elsa Vanier from 9 to 25 October 2020.
Bijoux de :
Marianne Anselin, France ; Ambroise Degenève, FR ; Marine Dominiczak, FR ; Fabiana Gadano, Argentine ; Karen Gay, FR ; Bérénice Noël, FR ; Karin Roy Andersson, Suède, Agathe Saint Girons, FR ; Annie Sibert, FR ; Aisegul Telli, Turquie ; Sophie Thomas, GB ; Louis Thompson, GB  et Claire Wolfstirn FR.
Download the press release
Download the Press release