/ YOKO TAKIRAI
& PIETRO PELLITTERI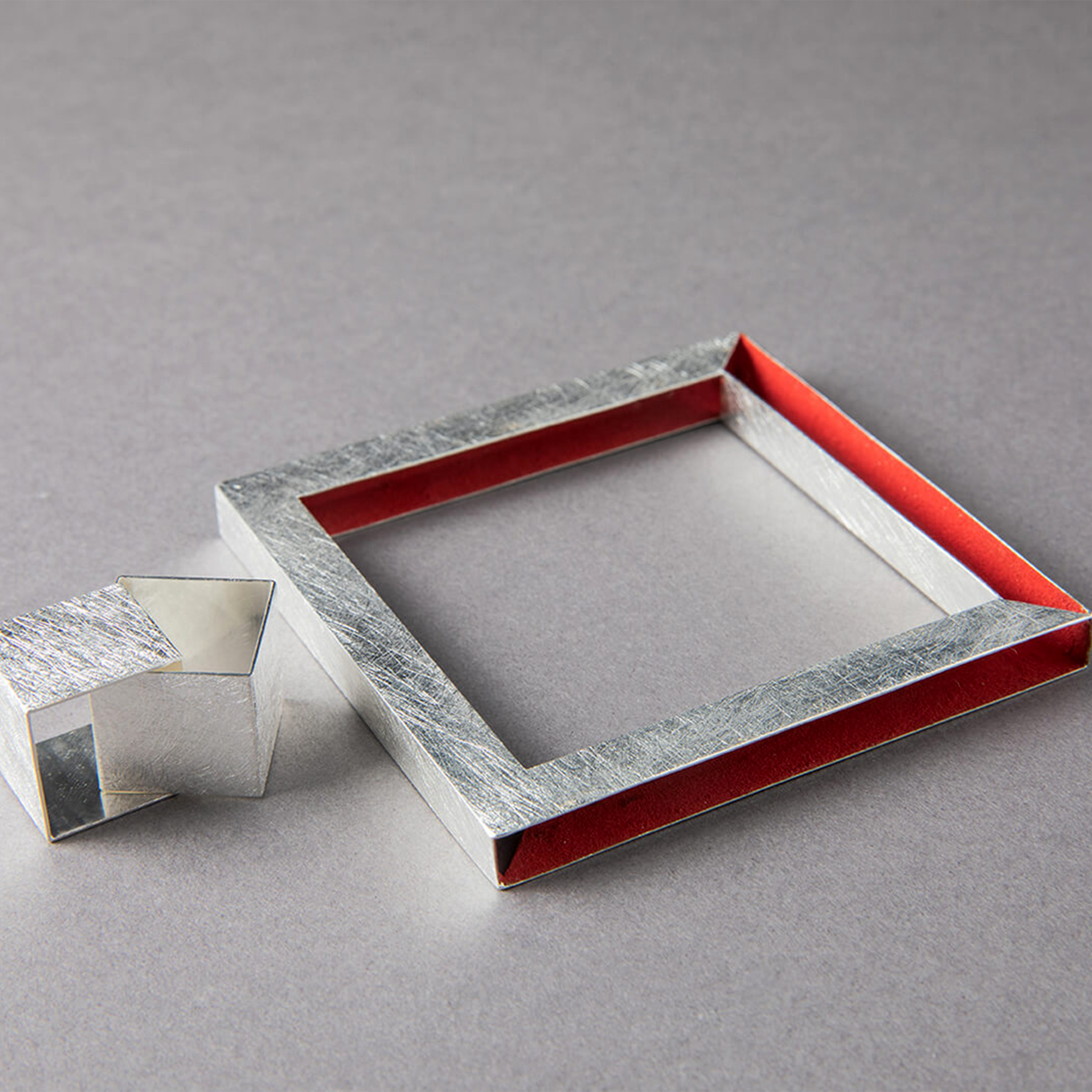 After graduating from West Virginia University in the United States, Yoko Takirai moved to Florence in 1995 to the jewellery school "Le Arti Orafe", where she obtained a diploma in goldsmithing, jewellery making, setting and stone engraving. She completed her studies with a diploma in jewellery design from the Istituto d'Arte di Firenze.
Between 1998 and 2000, Yoko taught goldsmithing at the "Alchimia" school, becoming the assistant of Giampaolo Babetto. In 2002, she founded the Takirai Design Studio with Pietro Pellitteri.
The creative impulse of Yoko Takirai and Pietro Pellitteri's work is inscribed in a main space in which it is possible to act and experiment through digressions that are declined in small mobile sculptures oscillating between the solid and the void, the visible and the invisible.
The necklaces, rings and earrings with their three-dimensional yet linear shapes evoke movement and create an unexpected emotion. Sometimes enigmatic in their shapes, their jewels with sometimes geometric lines reveal themselves when they meet the body, revealing a lightness, an elegance and an extremely feminine sinuosity. Their research succeeds in achieving pure forms and harmonizing elegance and comfort.