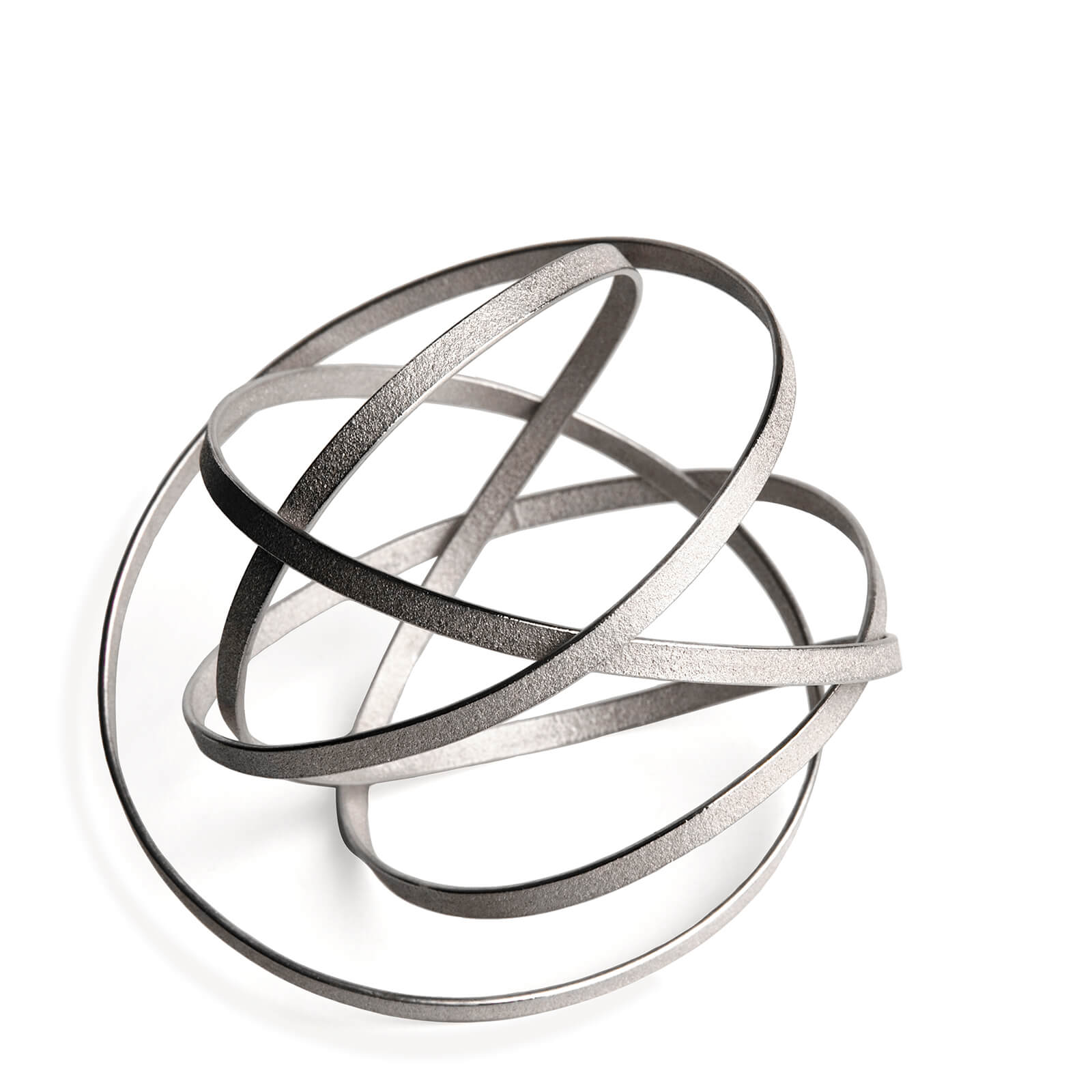 London-based jewelry artist Ute Decker is best known for her bold, minimalist sculptural jewelry. Her innovative technique of sculpting, bending and twisting long ribbons of gold or silver to create powerful and expressive three-dimensional "geometric poetry" caused quite a stir when her jewelry burst onto the jewelry scene in 2009.
The use of essential forms, clean lines, exquisite surface textures and the invitation of empty spaces give her work a powerful presence. Influences as diverse as tribal art and the minimalism of Zen philosophy can be felt in her work...
An economist turned journalist turned jeweller, Ute has become a pioneer in the international sustainable jewellery movement and one of the first in the world to work with Fairtrade gold. Her jewellery practice builds on her experience in other fields such as sculpture, textiles, paper and ceramics. In her large-scale and wearable works, Ute transforms architectural lines and dynamic curves into evocative sculptures that engage the viewer, whether displayed on a pedestal or worn.
Decker's work has been acquired by several public collections, including the Barbier-Mueller Museum, the Swiss National Museum, the Victoria & Albert Museum, the UK Craft Council Collection, and notable private collections such as those of Helen Drutt, Nancy Olnick, Tuan Lee, Donna Schneier, Diane Venet and Zaha Hadid.