/ PHILIPPE & LAURENCE
   RATINAUD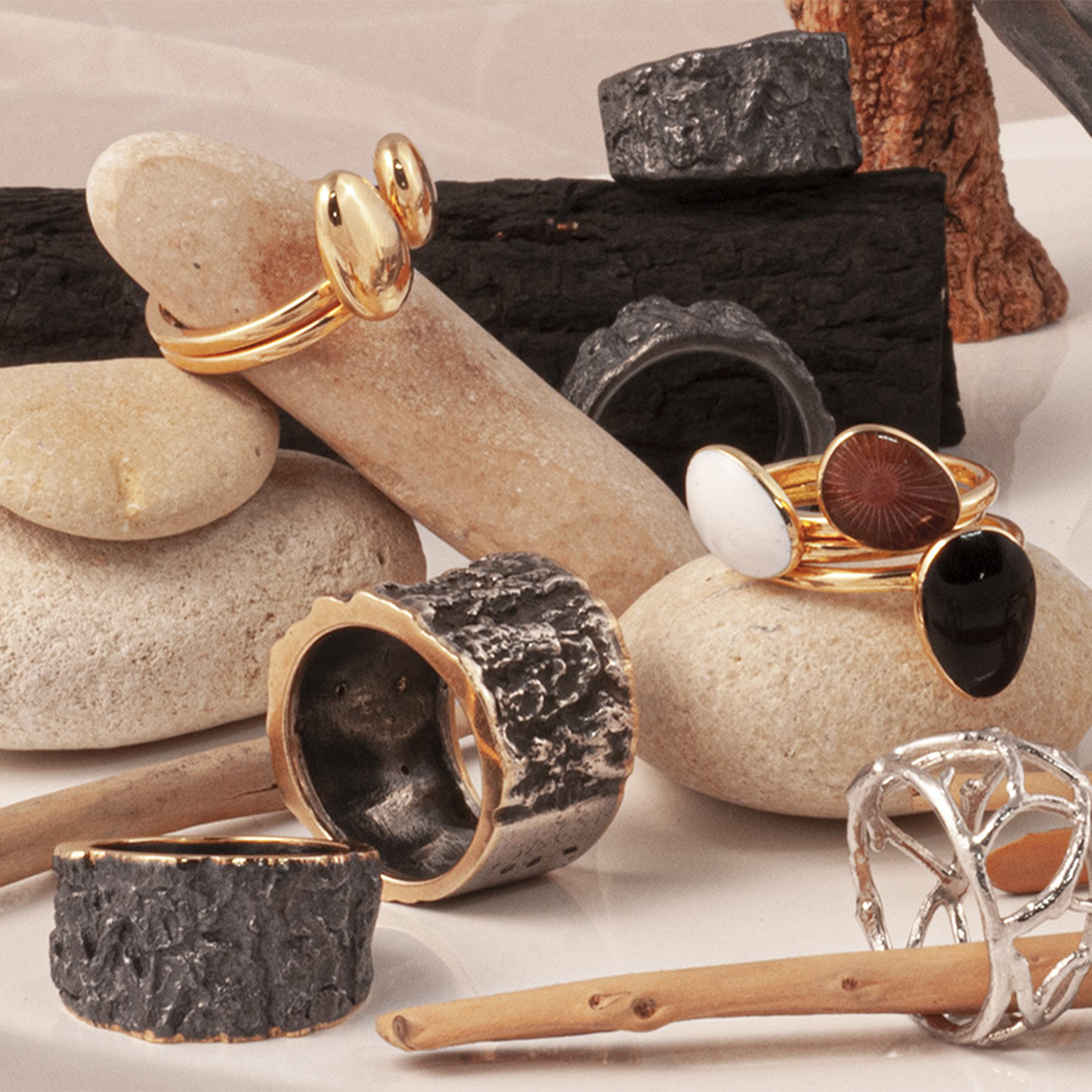 Both jewellers, Philippe and Laurence Ratinaud have been creating together for more than thirty years jewels of contemporary spirit, both precious and raw, integrating materials such as wood, enamel or porcelain. They have won prestigious international competitions: "De Beers Diamonds awards" in 1998 and "Tanzanite Fundation Awards" in 2007.
In parallel to their own collections, these two designers create pieces for major French houses. As a "Living Heritage Company", the quality of their technique serves the finesse of their observations: wood veins, bark, driftwood twigs are transformed into gold, combined with original gems and sometimes enamel work.
Le couple Ratinaud crée des bijoux évocateurs, imprégnés de leur belle campagne du Limousin et de ses histoires de fées et de croyances. Autre association régionale, leur bague en porcelaine, « Gazon », petit pot à la ligne élégante accompagnée de terreau et de graines, devient donc une bague verdoyante. A la joaillerie se mêle ainsi un bijou délicieusement malicieux. Une créativité pleine d'humour et de complicité, avec un petit supplément d'âme qui rend chacun de leur bijou attachant.