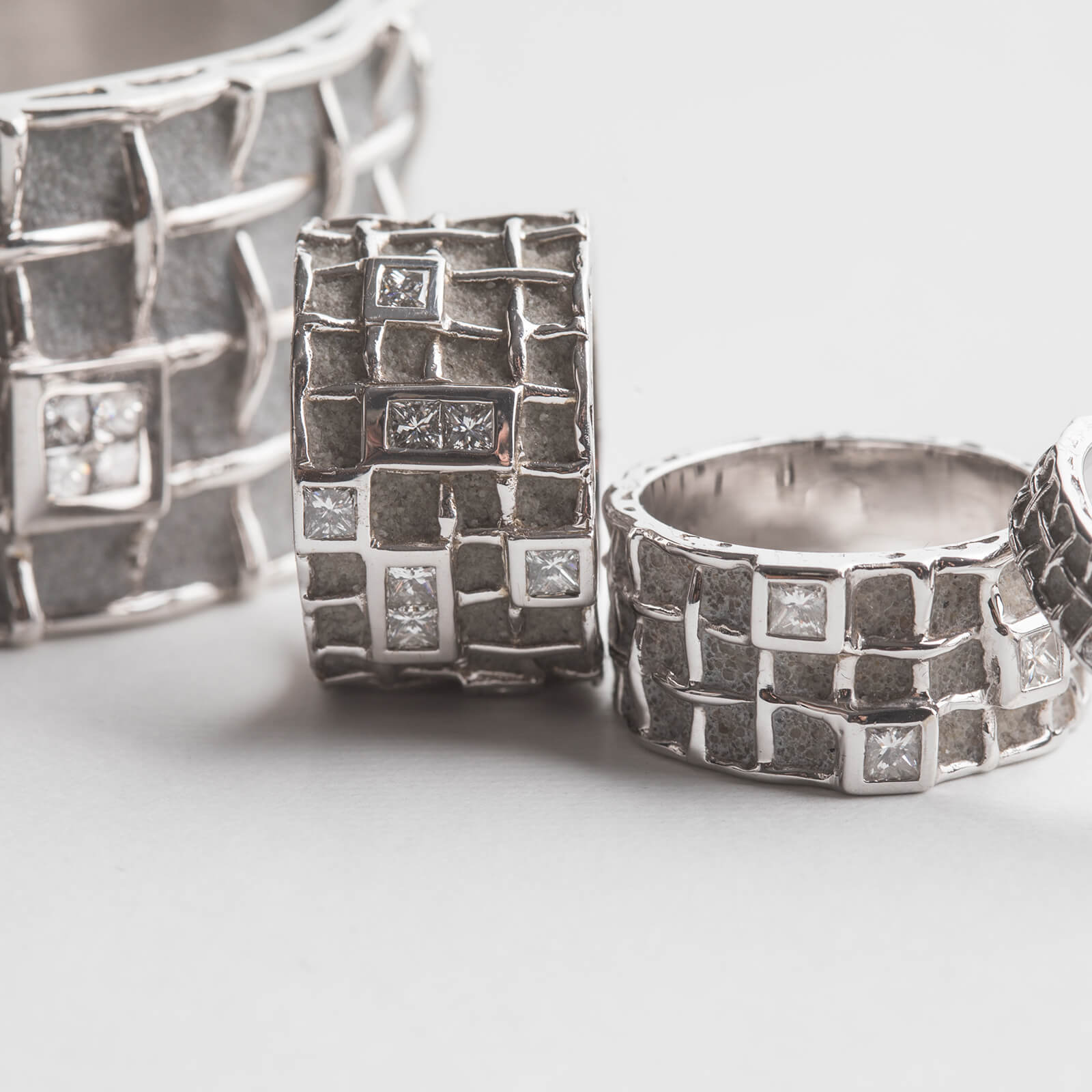 C'est lors d'un long voyage en Inde et au Népal que Patrice Fabre a découvert les pierres précieuses… De retour à Paris, après quelques mois à Katmandou dans une communauté de joailliers, il rejoint l'atelier d'un joaillier emballé par ses premières créations.  Et la fabrication du bijou est devenue une passion. En 1981, il installe son propre atelier à Paris.
In 1990, Patrice Fabre won his first International Diamond Award with a yellow gold and diamond cuff bracelet inspired by the renovated ceiling of the Louvre. He received a second International Diamond Award in 1996 for a white gold bracelet, a slender, airy spiral set with over 900 small diamonds.
Il a également remporté le Tahitian Pearl Trophy en 2002, avec le collier « Zip », un collier de 5 rangs de perles fermé par une fermeture éclair sertie de diamants de couleur et de saphirs… Toujours en recherche et sensible à l'architecture, il invente en 1986 les bijoux en or et béton, un succès qui ne se dément pas.
Grand voyageur, sa passion pour les pierres précieuses l'a amené sur tous les continents, en quête de pierres qui lui «parlent», comme les tourmalines vertes, roses et rouges d'Amérique du Sud et d'Afrique ou les saphirs de couleur du Sri Lanka.