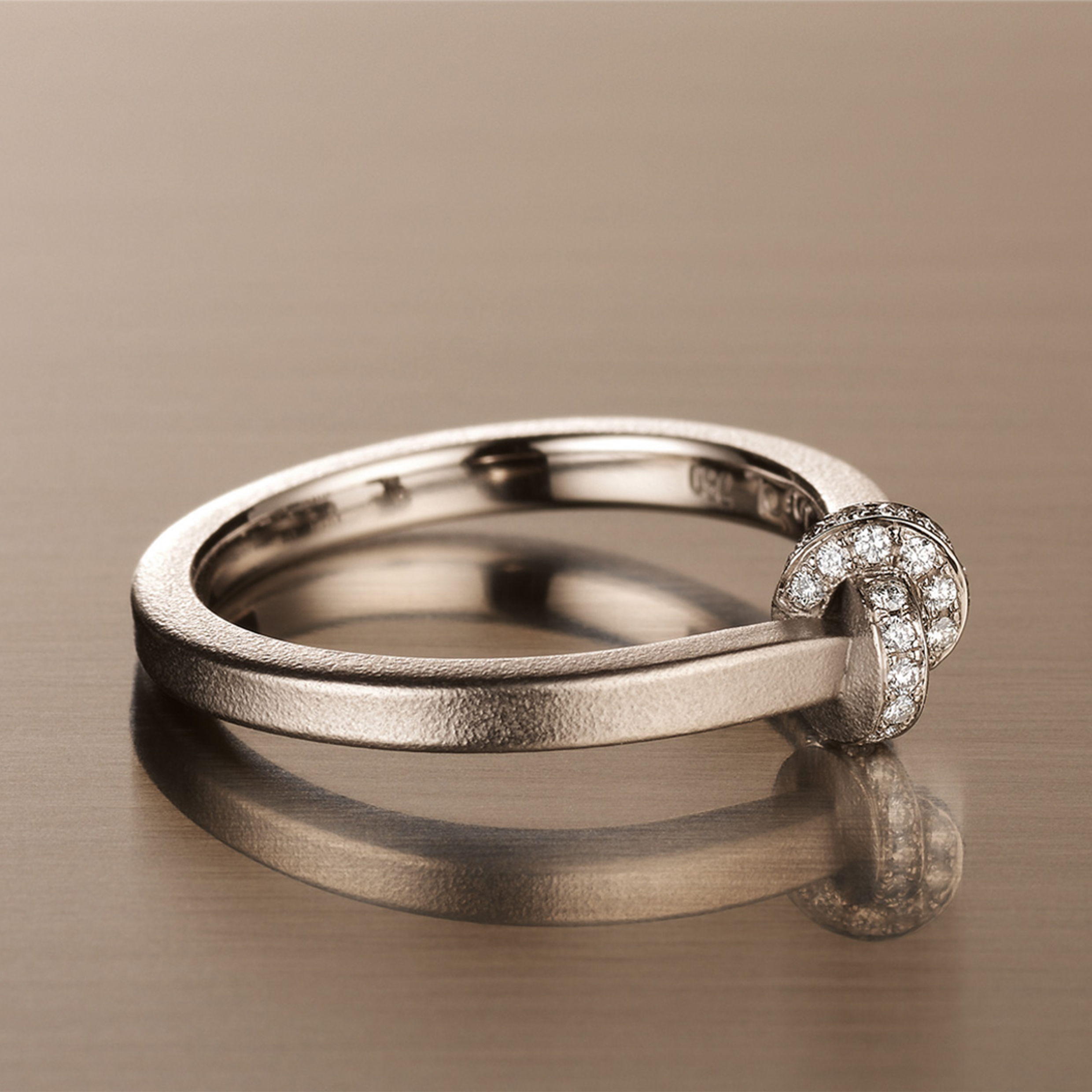 The knot is the recurring theme of Oliver Schmidt's entire jewellery collection. This image, which captivates him, comes back in many variations and in different metals, gold, platinum and even natural or blackened steel, in tight or barely curled knots. A motif that can be found in rings or ear studs, simple or highlighted with diamonds. In his creations, Oliver Schmidt also explores a world populated by dragonflies, leaves, curls and swirls. The light embraces their volume and makes their softened edges shine.
The award-winning goldsmith was born near Lake Constance in Germany in 1970. He chose the apprenticeship route and then attended the University of Applied Arts and Jewellery in Pforzheim.
For him, a jewel is like a suspended movement. Oliver Schmidt creates forms that evoke nature, relationships, connections and reversals, with the aim of arousing emotions...
He regularly participates in group exhibitions in Germany and abroad (USA, Austria, Spain and Japan). His entry into the gallery marks his first Exhibition in France.