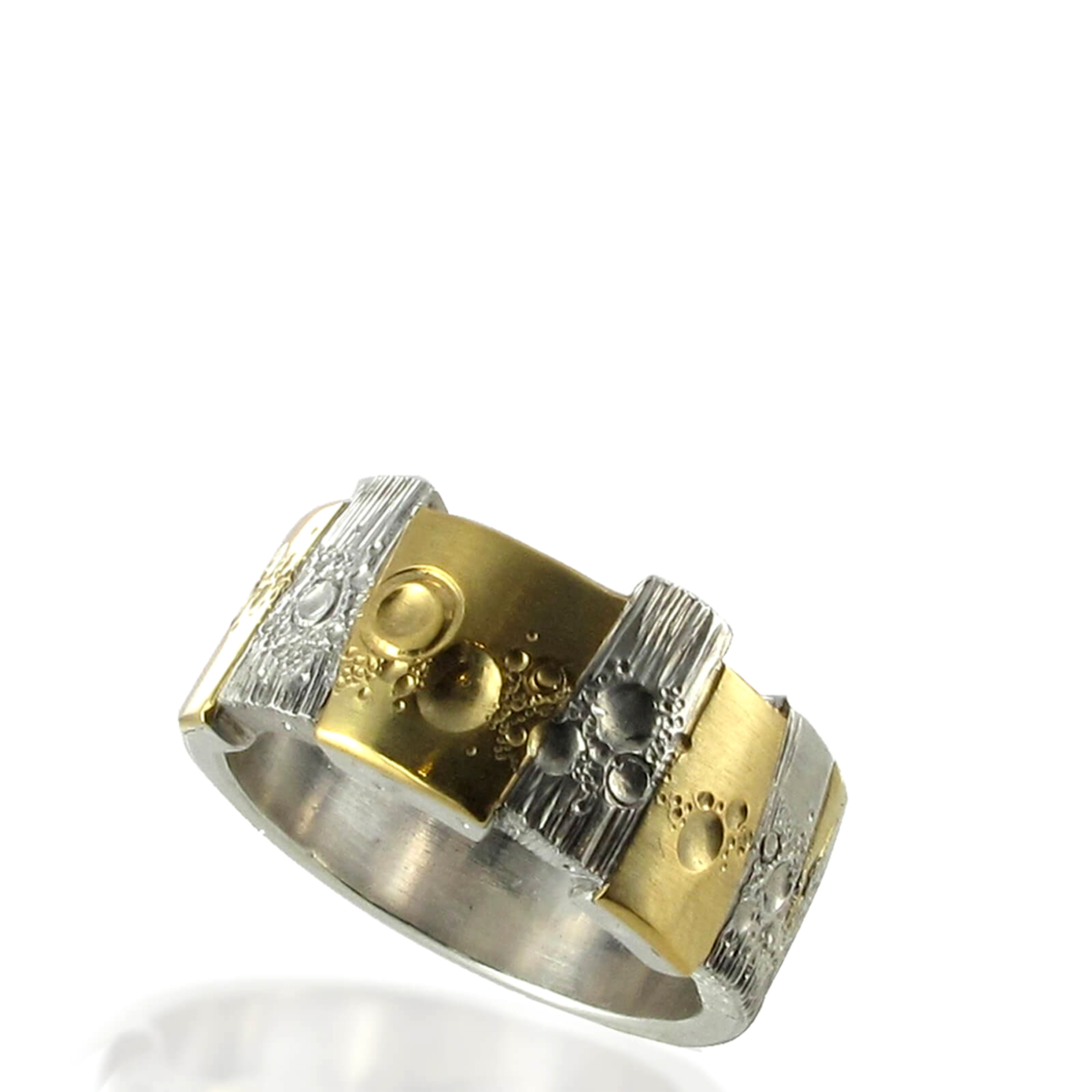 Un parcours original a mené cet ébéniste originaire de Munich à s'intéresser au bijou après 30 ans de carrière dans le mobilier contemporain et les décors muraux en marqueterie. Si la matière a changé, originalité et ingéniosité demeurent, ainsi qu'une exubérance de matières réunies par le travail de la ciselure, apportant chacune leur nature de couleur, d'éclat ou de forme…
Martin Spreng likes to work with oxidations and patinas of metals and their juxtaposition, thus, his creations frequently combine fine gold, white gold, platinum, white or oxidized silver, ebony and other organic or crystalline materials in a harmony of which he has the secret. Since 2018, he has been taming titanium whose lightness allows him to create new volumes. His unique pieces reveal an artist's approach touched by the beauty of precious materials and which leads us into a universe evoking lunar landscapes, rock gardens or marine or desert undulations.
We appreciate the very pictorial composition of his jewellery as much as the search for excellence in handcrafting, so essential to Martin Spreng. His jewellery is exhibited in several galleries in Germany, Austria and the USA.
VOIR LE SITE DE MARTIN SPRENG     →