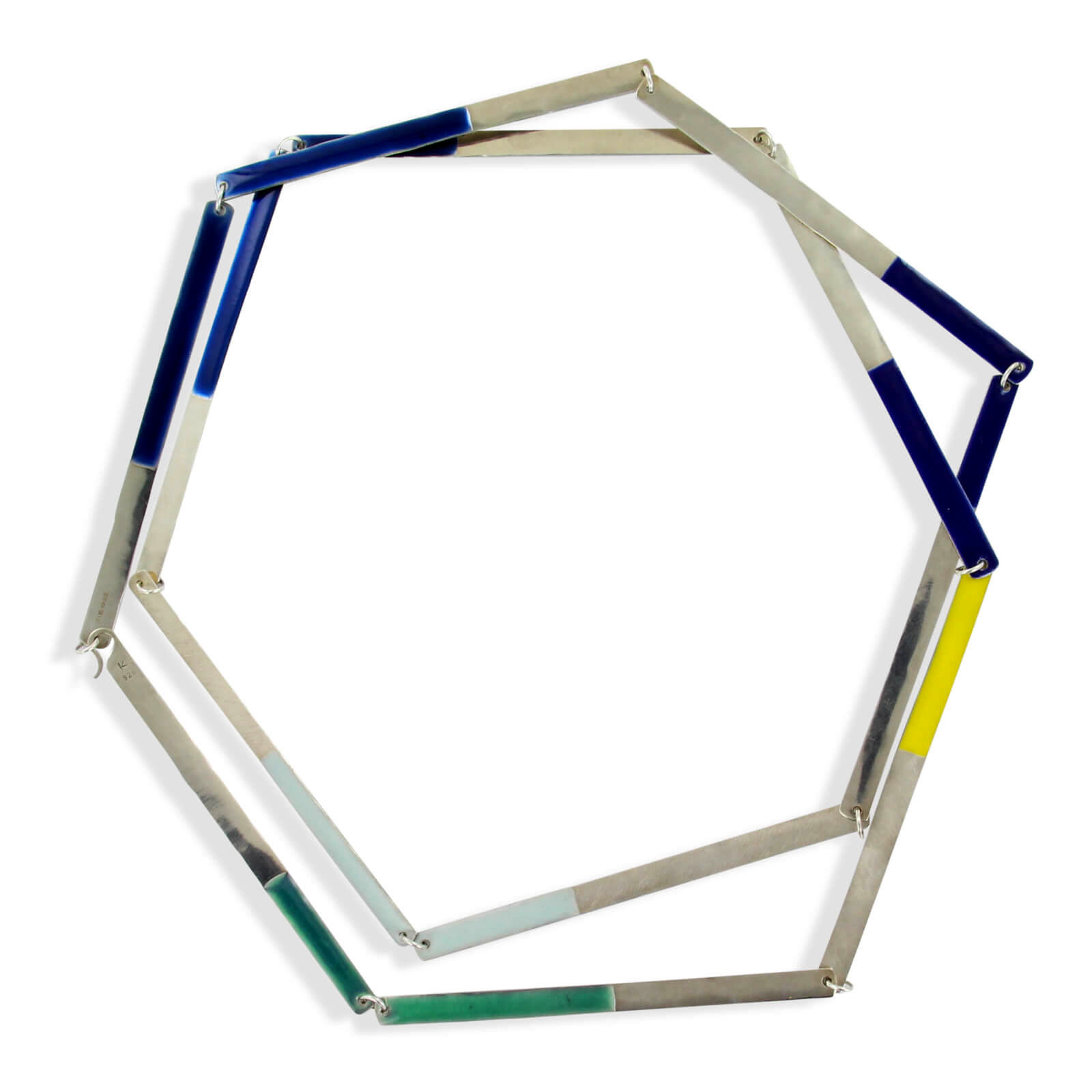 A German silversmith born in Erfurt, Karola received intensive artistic training in her home country. From 1994 to 1996, she studied textile design at the University of Art and Design in Halle and left the renowned college with a pre-diploma to undertake an internship in a goldsmith's workshop in her home town. In 1997, she returned to the university to study the art of jewellery and graduated in 2002.
After two years in Norway, she was admitted to the Royal College of Art in London and obtained her Master's degree in the Goldsmithing and Jewellery department in 2006.
Karola Torkos is an artist who confronts contrasts in form and sometimes contradictory aspects within the same concept. She works on jewellery with variable geometry which offers her an inexhaustible playground: thus her long enamelled silver necklaces roll up in a graphic way to form bracelets.
For Karola, offering the possibility of changing the look of a piece of jewellery with a single gesture means putting the wearer in charge of the final stage of the creation process. It is a challenge for both the designer and the wearer that leads to a very personal relationship with design or art.