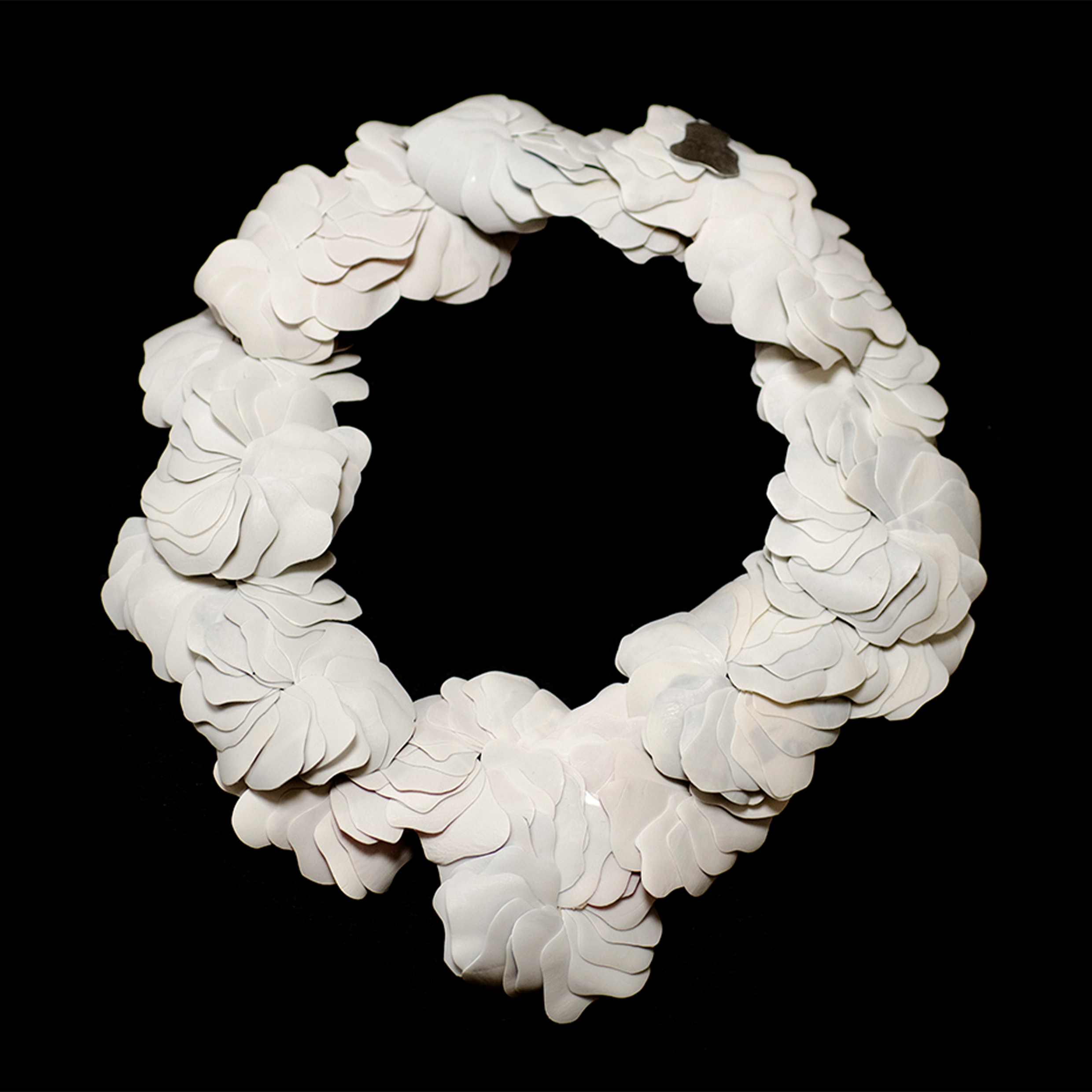 Karin Roy Andersson lives in Gothenburg, on the west coast of Sweden, where she also received her master's degree from the Academy of Design and Applied Art in 2009.
Pour Karin, le bijou contemporain est un vecteur de communication. Lorsqu'une pièce est regardée, un processus s'enclenche. L'expérience de l'artiste se mêle aux pensées des spectateurs et l'objet développe une vie propre. Karin fait partie des créateurs sensibilisés au problème de la pollution des océans. En incorporant des morceaux de plastique recyclé dans ses bijoux, elle s'est rendu compte qu'en plongeant dans l'océan, on pourrait bientôt avoir plus de chance de se retrouver avec du plastique sur le corps que des écailles de poisson.
Depuis 2010, Karin dirige Four – une galerie et un atelier qu'elle partage avec trois collègues. La galerie organise des expositions avec des artistes du monde entier et constitue une plate-forme de discussion sur l'art, le bijou, le travail et l'inspiration… L'objectif est de divulguer l'art du bijou à un large public. Ses bijoux ont été acquis par des collections publiques : Nationalmuseum, Stockholm, Suède, L'école Design and Crafts, Göteborg, Suède et la Fondation Raffaele Cominelli, Collection permanente de Bijoux Contemporains, Cisano di San Felice del Benaco, Italie.