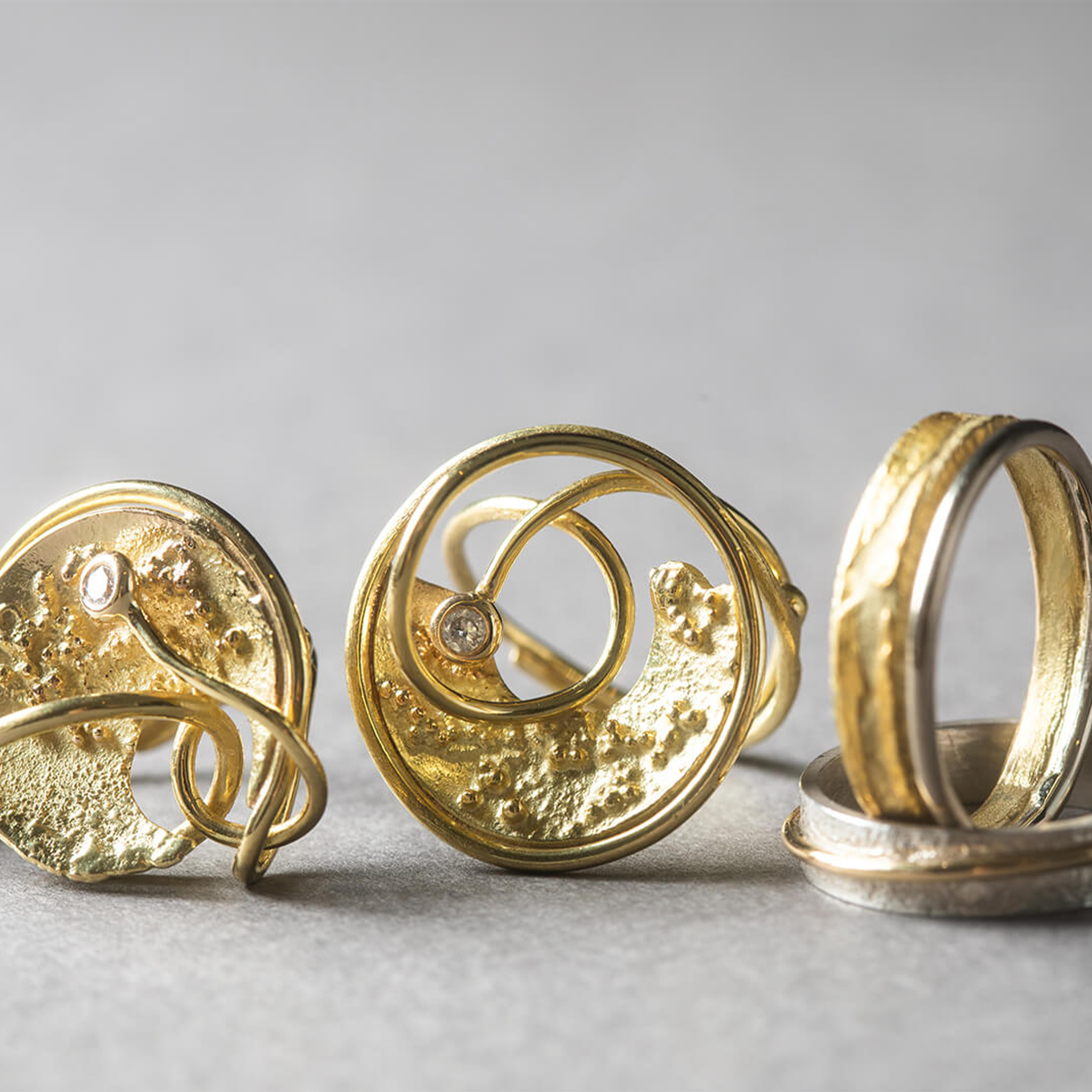 Trained in design and goldsmithing in England and Denmark (she graduated from the GULDSMEDEHOJSKOLEN in Copenhagen in 1987), Karen Gay moved to France at the end of the 1980s. More of a goldsmith than a jeweller, she tirelessly forges, hammers and brazes silver and gold, metals that she masters perfectly to create unique pieces. She excels in the material effects obtained by depositing fine molten gold on gold or silver surfaces. Stones and diamonds are used to underline a curve or to sparkle on the side, but remain an accessory element of her creations.
Ses bijoux se rangent dans 3 grands styles, un style végétal, évoquant la nature volubile des jardins anglais, un style « matière en fusion », plus dense, hommage à la nature imprévisible et volcanique et enfin un style cosmique dédié aux mouvements des planètes et aux tourbillons des galaxies. Le collier « Vigne », le bracelet « Fusion » et la bague « Constellation », sont parmi les bijoux les plus emblématiques de ces 3 styles.
Karen Gay's creations, a subtle blend of precious aesthetics and contemporary approach, show her pleasure in forging the material by handling the fusion of golds and sprinkling diamonds to underline an architecture without freezing its movement.