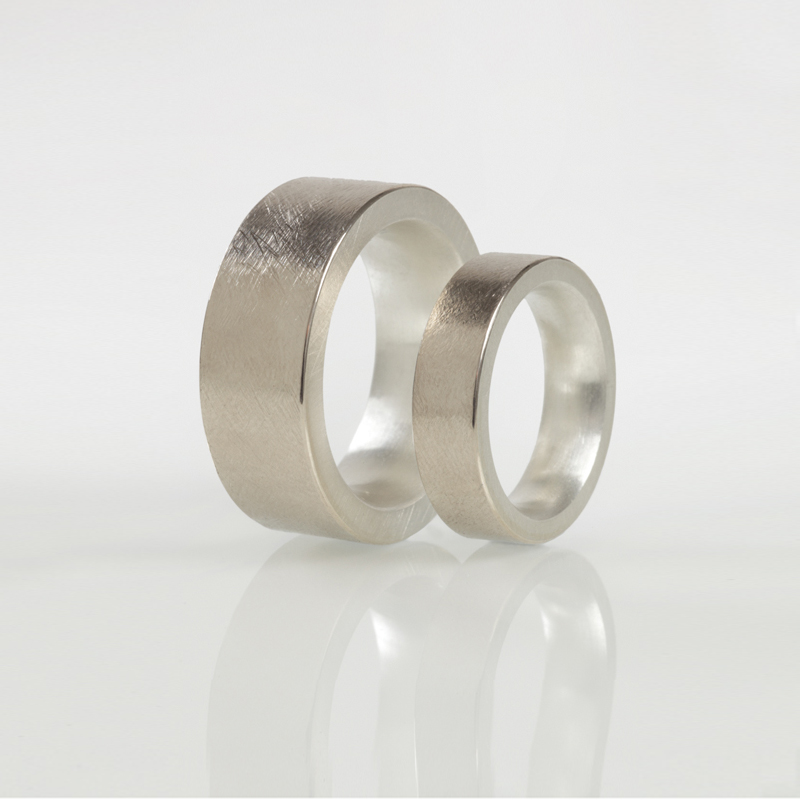 After studying at the Arts and Crafts College in Vienna, Austria, and continuing his apprenticeship in Italy, Josef Koppmann opened his own studio in London and more recently the current showroom in OXO Tower in 2008.
Boulder opals, aquamarines, rutilated quartz or diamonds chosen for their quality of colour and cut are his pre-diluted stones, often set in the centre of shapes evoking contemporary architecture or more organic and fluid forms. Most of Josef Koppmann's pieces are made of solid silver with a thick plate of fine gold applied using traditional techniques. The smooth, tactile feel of the silver offsets the more abstract look of the fine gold and emphasizes its natural beauty and luster.
Each piece of jewellery, ring, earrings or cufflinks is entirely handmade using her goldsmith skills, in a minimalist style that can be worn as easily by women as by men.
We particularly like the collection in which he combines cubes of natural rough diamonds with brilliant-cut diamonds, thus recounting the improbable journey of the most precious of stones, born in the magma and brought to us.