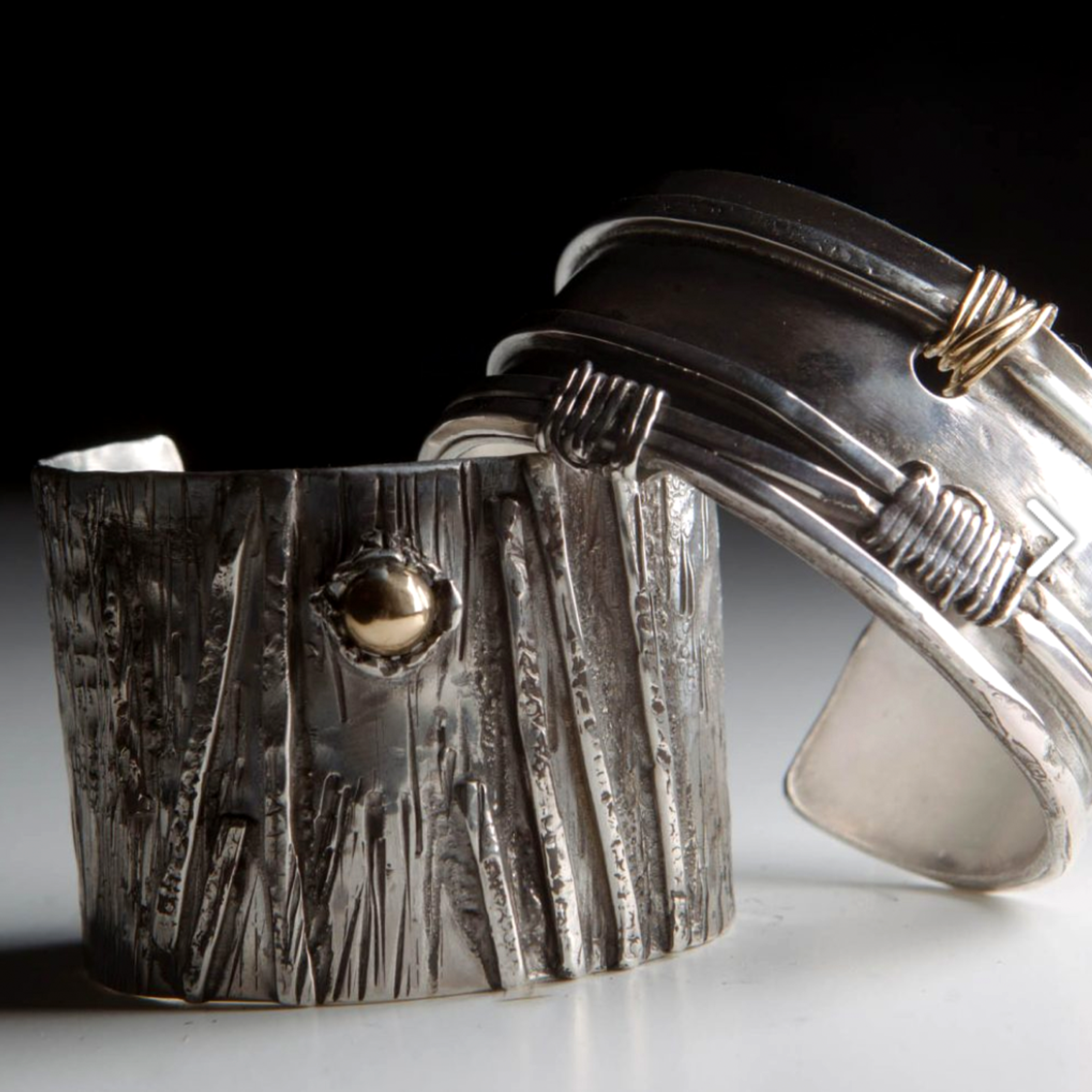 Graphic artist, designer, art director, photographer, jeweller, Jean Grisoni has been all his life in search of beauty, of the right balance, of the proportions that delight, of the light that underlines...
It was while creating his first piece of jewellery in 1989, on the fringe of his world as a designer and image creator, that Jean Grisoni discovered ancient coins and was captivated by their modernity. The solution to develop a bélière and to play the chained jewels imposed itself. From then on, the beautiful adventure of jewellery began and more particularly the creation ofBand rings and chains, a passion that continues today.
His birth in Algeria, his Corsican roots mixed with Neapolitan blood, his adolescence in Marseille have forged his destiny. He opposes stones and precious metals to the eroded steel of old marine chains collected on the beaches of the Mediterranean. But it is in his workshop in Paris that these wrecks become, in turn, precious. They are soldered with gold and silver, sometimes adorned with diamonds, a branch of coral or antique pearls. To wear a ring or a sautoir by Jean Grisoni is to enter a world where elegance is powerful and the spirit is willingly rebellious...