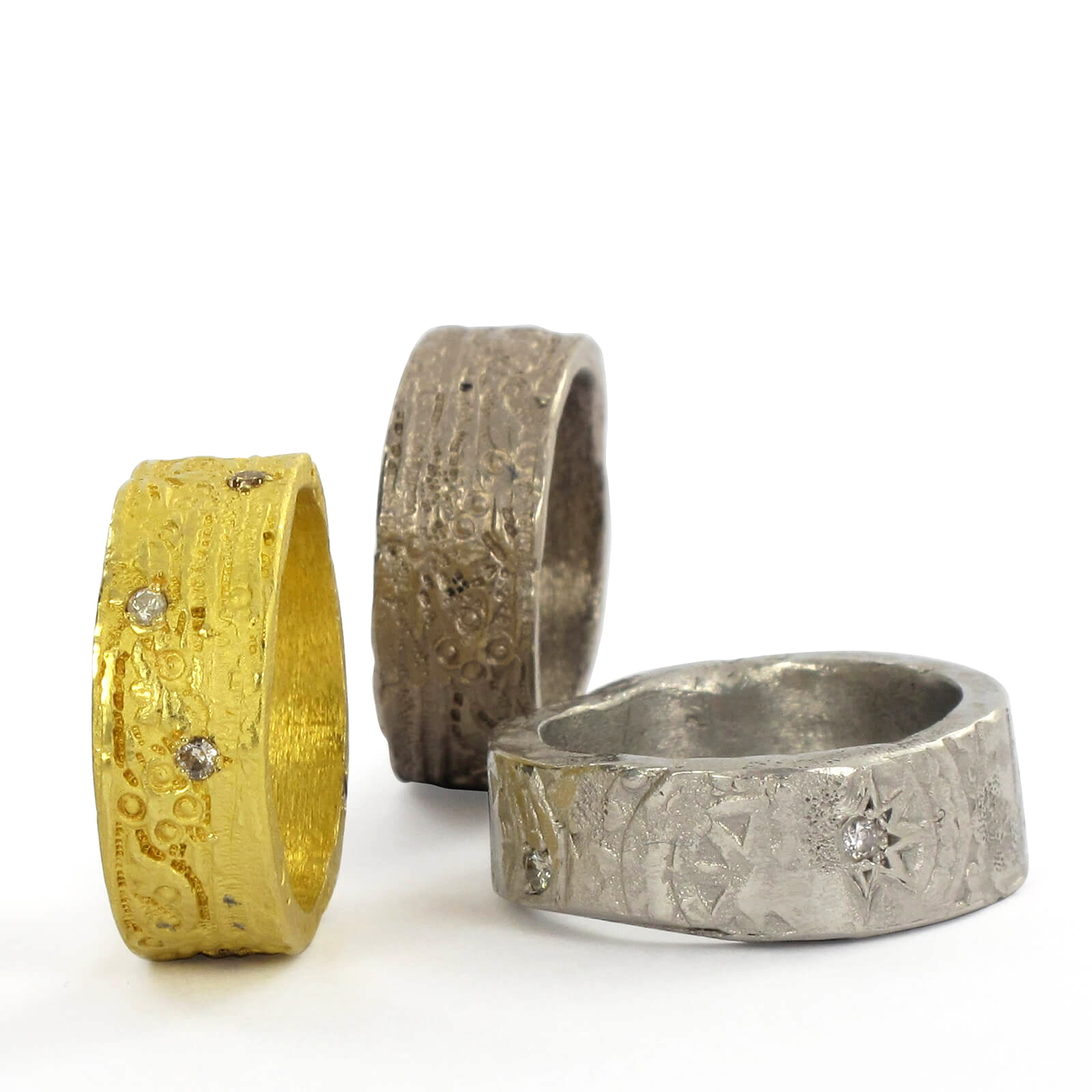 Esther Assouline imbues her creations with the richness of her origins and her pleasure in materials and colours. One might think her jewels are from archaeological digs, dented by time, whereas they are inspired by the designer's chiselling and hammering work. Her palette plays with almost rough diamonds and multicoloured tourmalines. Gold and platinum, her metals of choice, lend themselves delicately to her wishes for textures and shapes.
Esther Assouline makes all her jewellery herself, sculpting the wax and reworking the castings in her Paris workshop. Chasing is her favourite technique and she is constantly improving her skills with a jeweller chaser, using tools that she makes partly herself. The result can be a patinated, hammered, worn, matte aspect, for a "meeting of the rough and the refined, the imprint of the past on a jewel of today" declares the designer.
Esther Assouline's creativity is expressed as much on fine coloured rings that can be accumulated as on large Band rings or other voluminous rings that highlight stones chosen for their originality. Her pendants are real paintings that oscillate at the end of very fine chains.