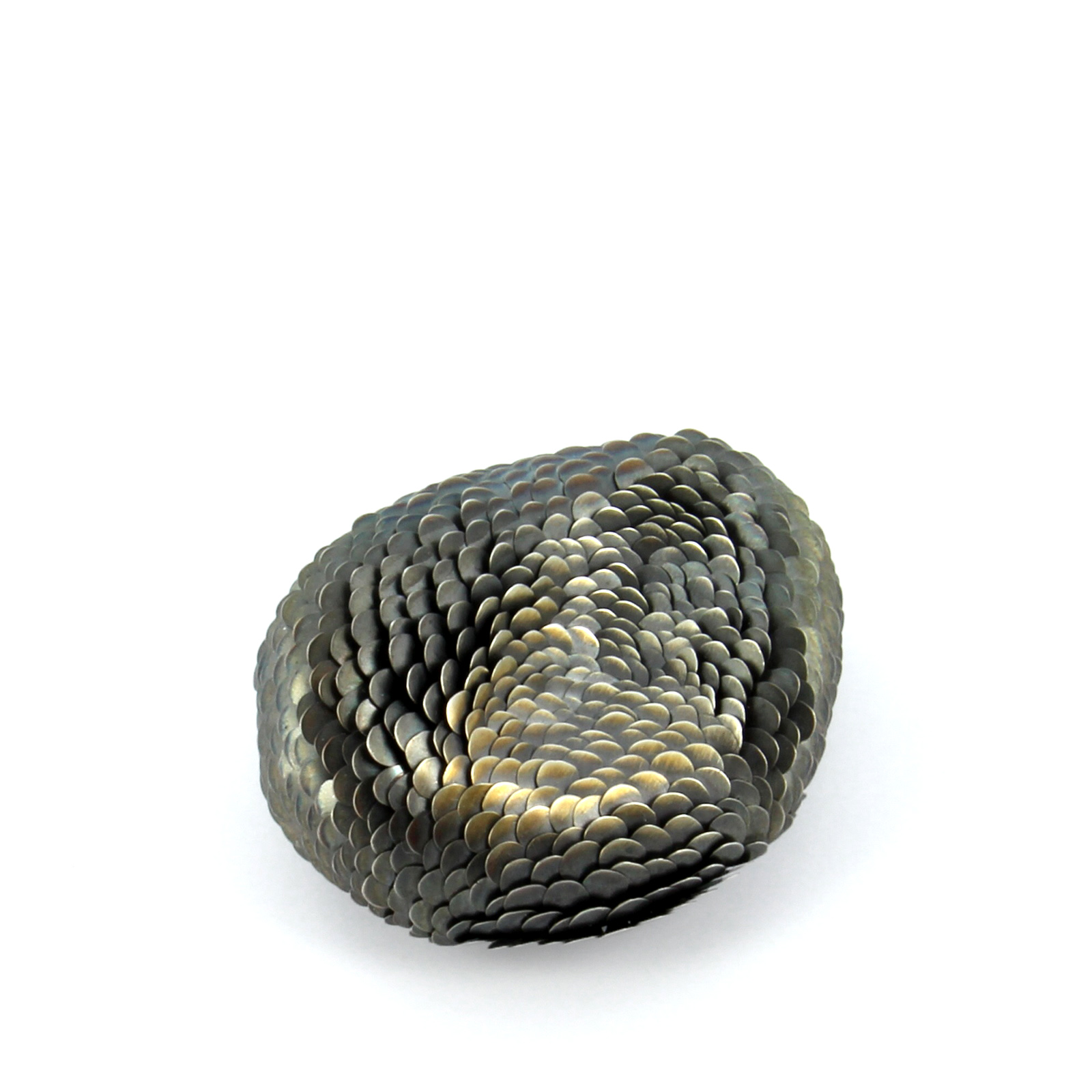 Trained as a sculptor, artist Emmeline Hastings takes a unique approach to jewelry. Since her graduation in 2009, her remarkable jewellery has garnered awards and acclaim around the world.
Combining surprising and contrasting materials, hand-cutting acrylic and incorporating gold and silver elements, Emmeline creates stunning, beautiful and contemporary wearable sculptures in her Bristol studio.
Emmeline Hastings' jewellery captures ephemeral yet striking moments, revealing raw crystalline forms, surfaces dotted with metallic dots or covered with glittering gold and silver elements that vary in colour depending on the perspective.
Her work is in the Fitzwilliam Museum in Cambridge and the Alison and Louis Koch Collection at the Swiss National Museum in Zurich.