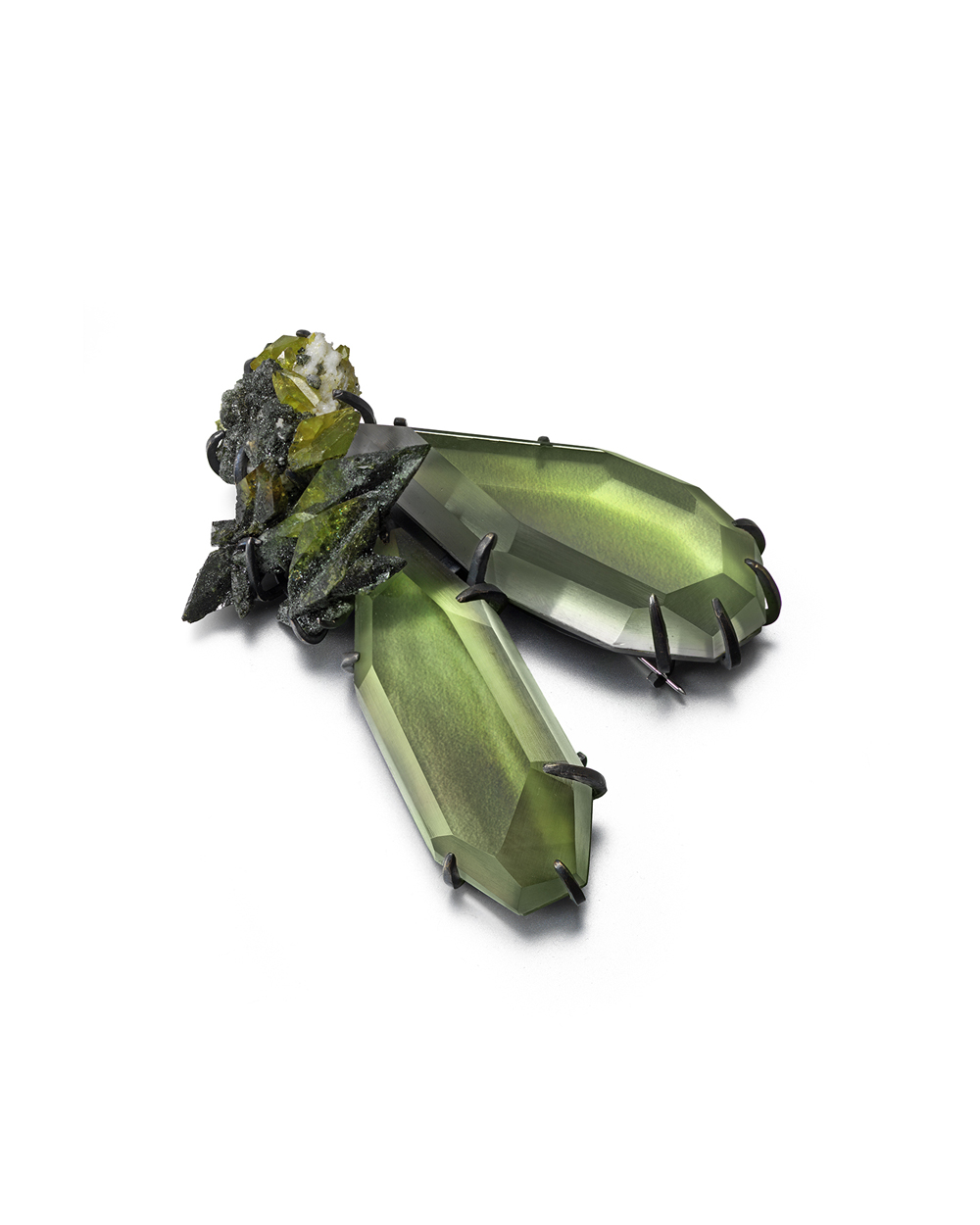 London-based contemporary jeweller Donna Brennan specialises in sculptural jewellery, blurring the line between jewellery and fine art.
Donna holds a Master's degree in Goldsmithing from the prestigious Royal College of Art in London, which she obtained in 2010. She mainly creates large rings finely sculpted in gold, with a mysterious assembly of precious and fine stones, which create a kaleidoscope of light.
The abundance of nature in her native Australia is a key influence in the organic aesthetic of her jewellery...
In her new collection, "Hortus Conclusus", Donna takes an interdisciplinary approach to photography and jewelry, creating a narrative from image to object. She explores the materiality of a 2D image by adding a 3D dimension, a brooch, which borrows from the photographic image on which it is mounted.
Donna's work is included in prestigious collections and museums such as the Victoria & Albert Museum in London, the Museum of Contemporary Art in Hertogenbosch, The Netherlands, the Alice and Louis Koch Collection and the National Museum in Zurich, Switzerland. Donna is also a recipient of the Australia Council Award for the Arts.