/ EXPOSITION APESANTEUR
21.03 > 21.04.18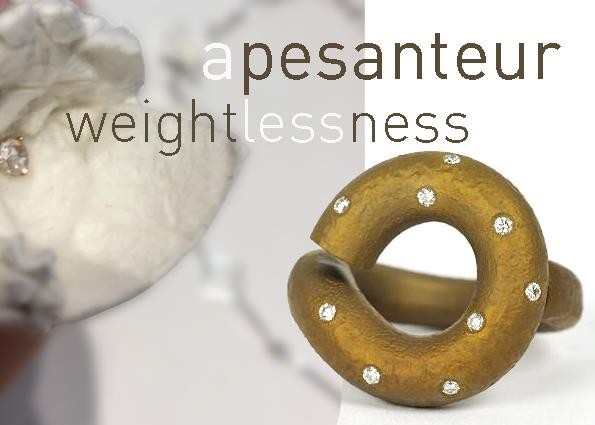 A diamond clinging to a cloud, a thick chain that turns out to be light, a pendant looking like a buoy that would sink to the bottom, some jewels seem inflated with helium and others ballasted. 
Gitte Bjørn, Kim Buck, Metylis, Fabrice Schaefer and Céline Sylvestre, blur the lines... 
It is a pleasure to be surprised, to discover a weight surprisingly different from the perception we have of it and at the same time, to question the idea of the precious.
The gallery has staged these trompe l'oeil jewels with their complicity.

FROM LEFT TO RIGHT: Gitte Bjørn (Denmark), Kim Buck, (Denmark), Metylis, (Fr), Fabrice Schaefer, (Switzerland), Céline Sylvestre, (Fr)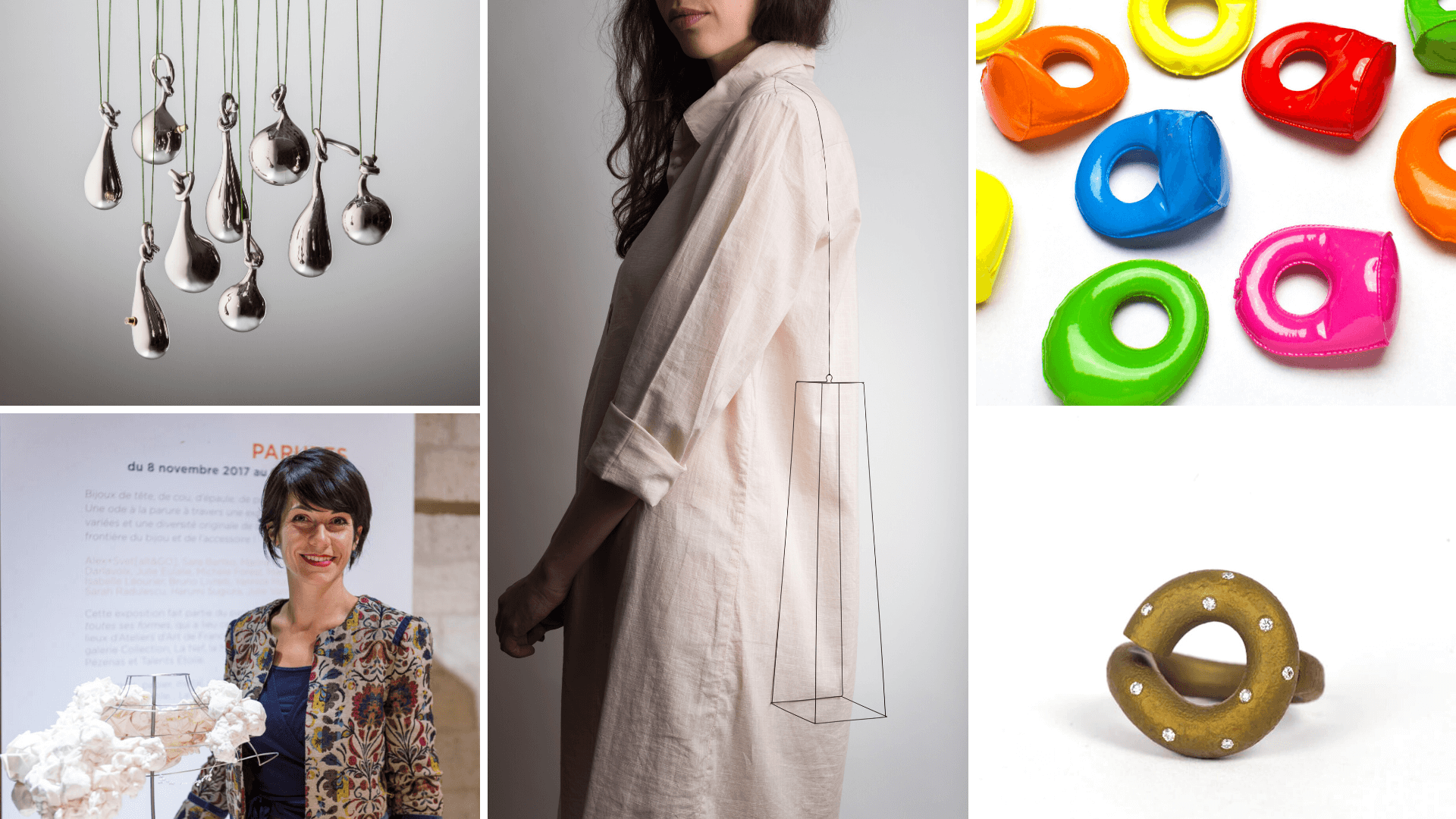 Jewelry, from left to right clockwise:
Gitte Bjørn (Denmark), Céline Sylvestre (France), Kim Buck (Denmark), Fabrice Schaefer (Switzerland), Metylis (France)