/ EXPLORER
    Bijoux Martin Spreng
24.05 > 20.07.19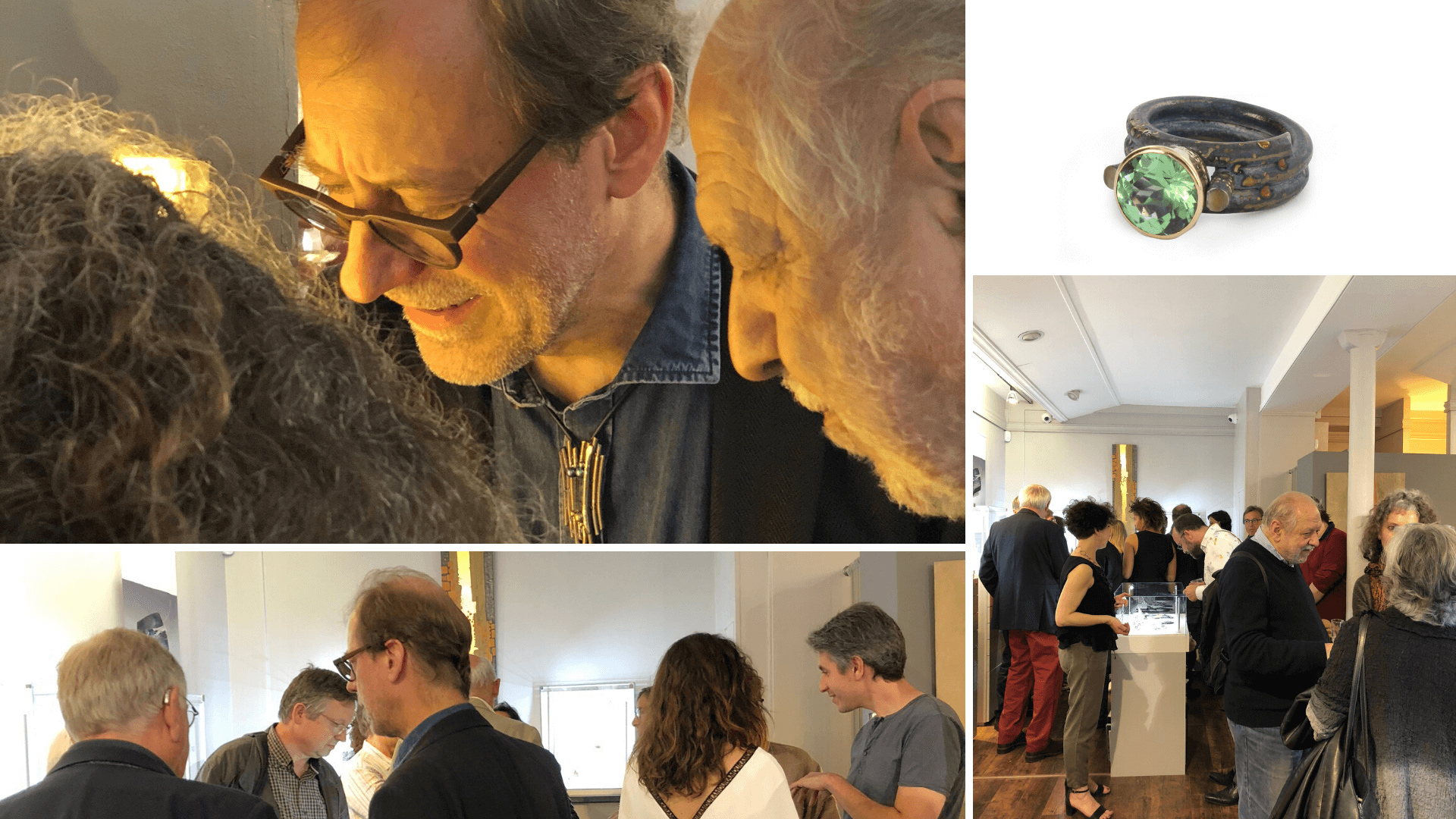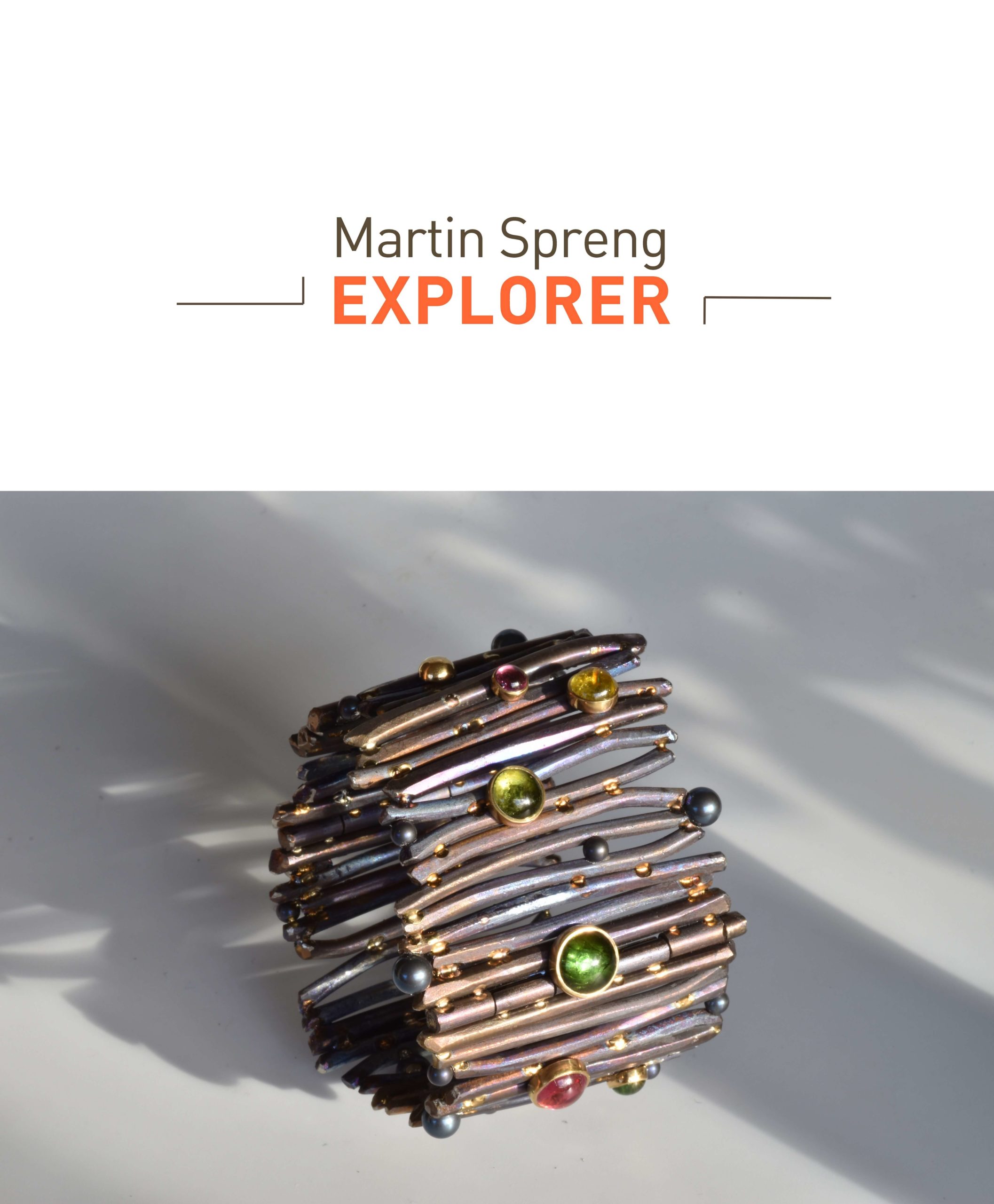 The first Exhibition solo exhibition of Martin Spreng at the gallery, "EXPLORER" shows the career of a multi-talented designer. TheExhibition exhibition allows us to discover works "before" jewellery, when the designer was creating contemporary marquetry within the Xylos Group, to revisit 12 years of jewellery creation and to discover his new creations in titanium, gold and stones...

Altar "The Twelve Apostles" of the Saint-Leu -Saint-Gilles church, Paris, 2005; Brooch "Espace", solid silver, yellow gold, ebony, diamonds, unique piece, 2013; Bracelet "Roseaux" titanium, yellow gold, tourmalines, 2019
EXPLORE... Materials, trades, countries...
The "lives" of Martin Spreng have in common a taste for exploration. Born in Munich into a family where creation, embodied by an artist father, is an essential value, Martin chose France to deepen his expertise in cabinet making. He stayed there, exploring wood and creating marquetry within the "Xylos" group for 30 years, training in parallel to the art of jewellery. This art has opened up an immense field of exploration of precious and demanding materials and has allowed him to develop his creativity in a field that was close to his heart even before cabinetmaking. Today, he devotes himself entirely to this jewellery creation.
Twelve years since he joined the gallery, Martin Spreng's signature is easily recognizable. He communes with the material, creating surface effects or oxidations. He favours the contrast between the raw and the precious, not hesitating to mix patinated steel with platinum, titanium with gold, making all materials precious by working with the elements.
With titanium, approached in 2018, a new territory opens up to him: colours within reach of the flame, patinas, oxidations offering astonishing surface effects, a hardness and a lightness allowing for unprecedented volumes! Martin Spreng composes, opposes or unites according to his own language, giving rhythm to the surface with round or square figures, evocative of a cosmic world. His juxtapositions of materials create an unusual and poetic universe, abstract compositions where some figurative elements are now slipping in.